Congrats to the NorthWest United Football team for completing an undefeated regular season with a record of 10-0.
They are also the CTC Regular Season Co-Champions!
The NWU Team celebrated their Thanksgiving Day Game by honoring our Armed Services Members by wearing special jerseys loaned to us by the CT National Guard.
What an amazing Tribute and Way to end our regular season.
Good Luck in the State Tournament!!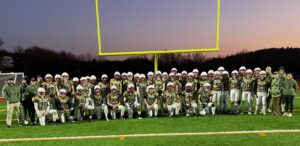 Congrats to the Wolcott Tech Girls Volleyball Team for winning back to back CTC Tournament Championships.
The team beat Prince Tech with a score of 3-0 at Norwich Technical High School.
A special thanks for all of the players, families and fans for all of your support during our season.